Mr Jeremy Crane MBChB MD FRCS
Mr Jeremy Crane is a London-based consultant transplant and vascular surgeon. His NHS practice is at Imperial College Healthcare NHS Trust where he is an Honorary Senior Lecturer and the Lead for Education and Training in transplant and vascular access surgery. Jeremy's practice encompasses kidney and pancreas transplantation, dialysis access surgery, vascular surgery (including varicose vein surgery) and he has a specialist interest in treating chronic wounds.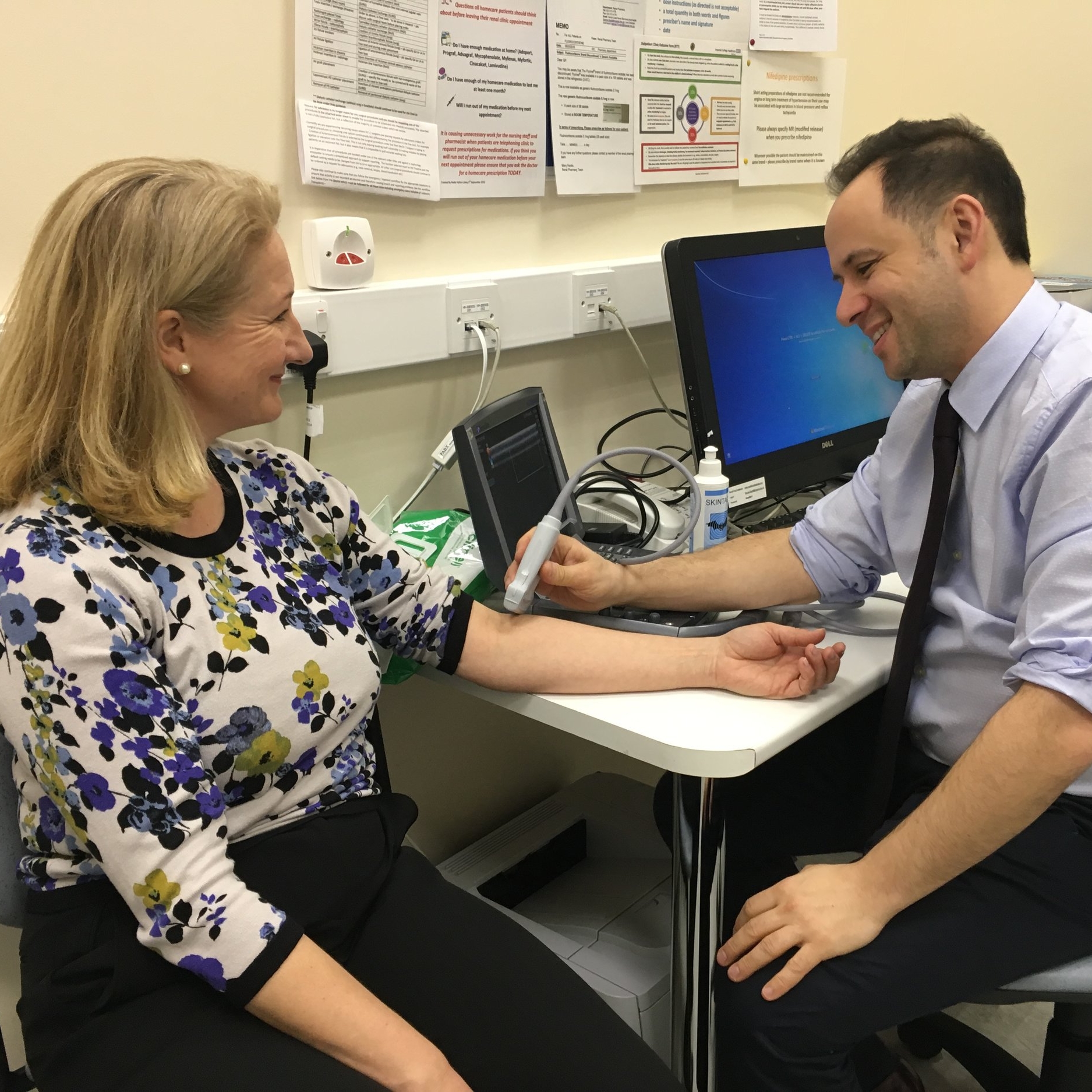 "Never seen a surgeon who has such impressive people skills"
"Thank you Mr Jeremy Crane for giving me new life..."
"My Mum's knight in shining armour - Jeremy we are so grateful"
"I am so grateful for all you have done for me."
Save Your Vein
Save Your Vein, co-founded by Mr Jeremy Crane and Dr Christine Hall is an awareness campaign about the importance of vein preservation. If kidney failure patients have multiple blood tests from the veins in the arm, it lessens the chance of creating a successful fistula for dialysis. This campaign started at Imperial Healthcare but has been taken up nationally and now internationally.
← Watch the Video